Green Extraction Technology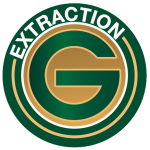 Our exclusive and innovative Green Extraction™ technology is an extraordinary method used to obtain high levels of nutrients without the need for harsh chemical solvents commonly used by others in the industry. This process separates the desired flavonoids and organic aromatic acids (OAA), while eliminating the impurities from the original raw material.
Unlike other processes, Green Extraction™ virtually eliminates contaminants and allergenic agents to create a liquid organic aromatic acids (OAA) extract that can be standardized to the specific needs of the client. The method also produces a flavonoids rich powder extract that is standardized to deliver a set minimum amount of mg/g of active flavonoids depending on the extract. Therefore, our final products have higher concentrations of the essential nutrients and the highest level of purity ever obtained using bee propolis.
neurontin 400mg Beyond Food Supplements: PhenoilcFactory has an exclusive relationship with NaturaNectar by providing their proprietary  bee propolis extracts for a wide range of health specific products in the natural food supplement sector.  However, PhenoilcFactory is  in the process of making its innovative extracts available in a Partnership model to other sectors of the industry. PhenolicFactory is currently exploring Partnerships with other leaders in the skin care, oral care, dental care, personal care, household cleaning products, pet foods and many other sectors of consumer products to offer a competitive marketing edge and co-branding opportunity.  Please contact us for more information regarding these opportunities.
Beyond Bee Propolis: The same proprietary technology that has been successful in creating these one-of a-kind bee propolis extracts is now available to the natural products industry for other exciting applications. PhenoilcFactory's Green Extraction™ technology  has been proven successful in extracting highly concentrated bioactive compounds from a a wide range of botanicals to yield consistent standardized extracts without the use of harsh chemical solvents or high temperatures that may damage the delicate nutritional matrix and antioxidant profile of the raw material.