Organic Aromatic Acids (OAA) & Flavonoids
Only PhenolicFactory's Green Extraction™ technology is able to convert raw bee propolis into highly active and potent standardized fractions. All of our standardized extracts, mixed (blend of brown, green and red) green and red come in both liquid and powder forms. The versatility and broad application of these extracts make them the perfect ingredient for adding value  and functionality with unlimited potential across a wide spectrum of sectors in the natural product industry. i.e. food (human and animal, beverage, skin-care, personal care, etc.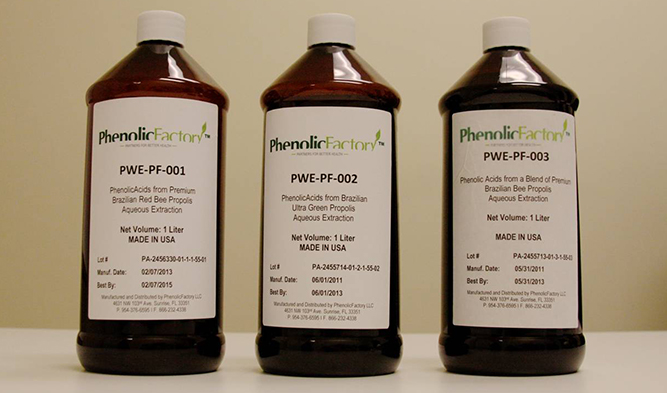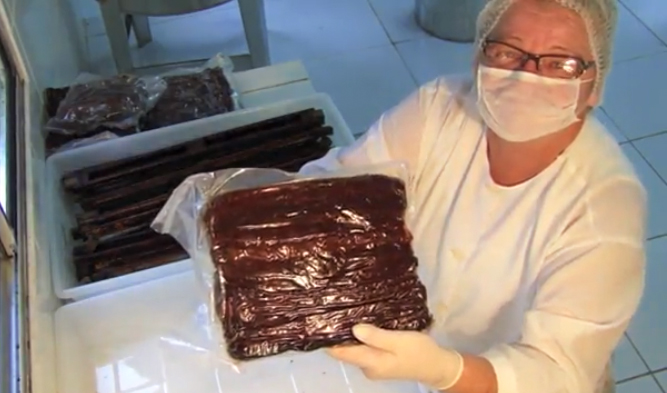 cheap provigil uk PWE™ or "Propolis Water Extracts" are standardized to yield customizable amounts of organic aromatic acids, a subset of phenolic acids that have been scientifically shown to have many health benefits. PWE's™ are available in liquid or powder form and are soluble in water. Most importantly, they can be incorporated into a wide range of  human and animal consumer products without any detectable taste, odor, or change in texture.
FLAV™ or "Propolis Flavonoids" line of extracts are free flowing powders standardized to yield a minimum of 50mg/g of health-supporting flavonoids. FLAV™ extracts are obtained from Green Extraction's exclusive process that virtually eliminates the non-desirable impurities and beeswax from raw propolis material. FLAV™ extracts are soluble in alcohol and mixable in oil in the following variations:
PWE™-R/FLAV™-R
These extracts are developed from the rare and exclusive Rubee Propolis™, our exclusive  Brazilian Red Propolis.  PhenolicFactory is the only company with commercial scale access to the exotic red bee propolis harvested in a remote area of Brazil with its unparalleled spectrum of flavonoids, antioxidants and hormonal-balancing properties.
Download FLAV™-R Spec Sheet
Download PWE™-R Spec Sheet
PWE™-G/ FLAV™-G
Extracted from the Ultra-Green propolis of Brazil, PWE™-G  and FLAV™ -G contain many therapeutic properties.  Ultra-Green propolis from Brazil is the most highly acclaimed and superior quality propolis in the world. Rich in antioxidants, including artepillin-C – which is backed by hundreds of scientific studies and is one of the most widely researched compounds in the green propolis – our Ultra-Green Propolis is obtained from the botanically rich areas of the state of Minas Gerais in Brazil.
Download FLAV™-G Spec Sheet
Download PWE™-G Spec Sheet
PWE™-M/ FLAV™-M
PWE™ -M and FLAV™ -M are obtained from a blend of premium Brazilian propolis and contain a variety of health supporting compounds, including caffeic acid phenethyl ester (CAPE), which has been clinically shown to have anti-inflammatory  properties, and anti-tumor activity. Our mixed blend of three types of premium Brazilian red, brown, and green propolis is specifically formulated to target optimal immunity for humans and animals.
Download FLAV™-M Spec Sheet
Download PWE™-M Spec Sheet